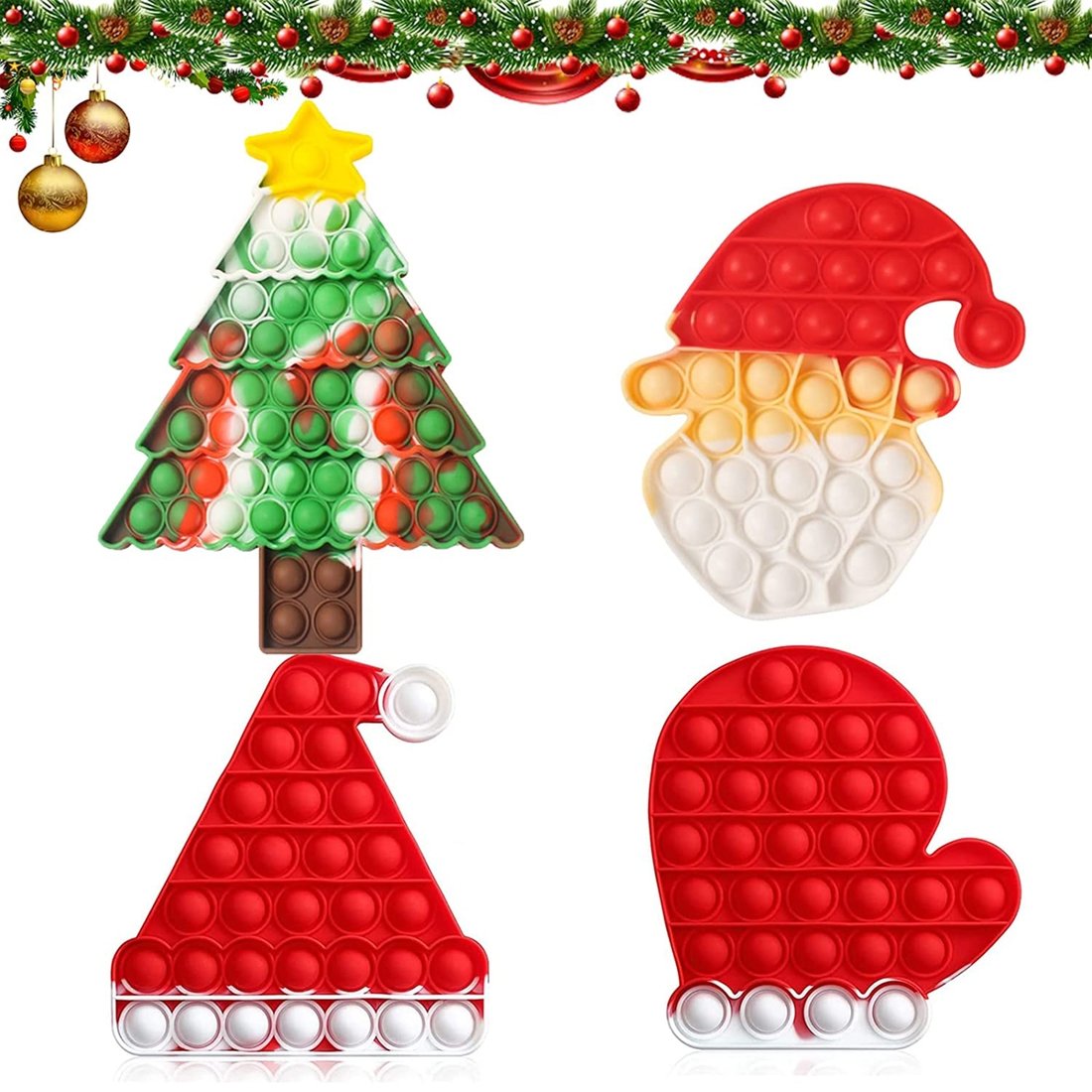 Blog #11- The Remedy to All Your Gift-Giving Questions
Blog #11-
The Remedy to All Your Gift-Giving Questions
What's the #1 question this time of year? Have I been good enough in 2021 to warrant a visit from Santa? What will I serve my family for holiday dinner this year? What should I wear to the annual office party? Will I finally get that pony I've always dreamed of?
No. None of the above.
It's- "What in the heck am I going to buy everyone else on my X-mas list this year?" because after all, the holidays are supposed to be about doing something nice for others. In 2021, we have the added extra headache of Covid-induced shipping delays to factor in as well, especially if, like me, you've yet to even get started, let alone finished with your holiday shopping list. 
The remedy? Shop local of course! There are an absolute ton of wonderful stores in downtown Bentonville, not to mention all the other small businesses when you expand your search to the rest of Northwest Arkansas. 
But what, Bea, you're now asking, should I purchase for those loved ones in these quaint shops? Well keep trudging through the gift-buying and giving snows with me below to find something perfect for everyone on your "nice" list:
1. For the men in your life- Whether it's Dad, Peepaw, Uncle George, your husband, boyfriend, boss, or best friend, the following are great ideas to help you get started.
a. Specialty food items- From Hoff's seasoning salt and Eat This' bacon marmalade to Neat Nick Preserves' pineapple hot pepper or creamsicle jelly. From ranch dip and mulling spices to fireside chili mix and raspberry habanero pepper jelly, all by Mills. And maybe most importantly, our Hoff's hot sauce, proudly made in Tennessee, including a variety pack, original, wake-up call, smoken ghost, and mean green- we've got you covered here.
b. Outdoor related- Obviously, not all men love the outdoors, but we are in Arkansas, so you could try a portable bonfire- very cool, or cozy rather. Make some s'mores over the holiday break. 
There are outdoor scented candles such as saltwater teakwood by Little Bison for his office. 
Beanies in a rainbow of different hues will keep him warm when he's out raking leaves or shoveling snow, as will nice thick socks from United by Blue, and with a purchase from that company, you can help clean up our oceans too. 
If he has a good sense of humor, get him a novelty tee, like "Old Men Rock," a pun referencing The Old Man of the Mountain in New Hampshire. 
Aviator Nation is an entire brand that evokes the outdoors, from more surf-related pieces such as their standard soft gray tee to those that feature colors like army green or a rainbow serape that are a bit more mountainous in nature, everything is made right here in the USA, and many of their items are unisex, so you could even get a matching set. 
And when he's ready to come in from a long day of work, exercise, or outdoor play, he can clean up with one of our more masculine-scented soaps such as flannel (I already have one of these in my husband's stocking) or pumpkin ale. 
c. Real men aren't afraid of a kitchen- Because it would be silly to pigeonhole an entire group, let's talk about household-related gift ideas too. There are Que bottles that he can carry anywhere and collapse down to fit in a backpack or briefcase when he's done. 
If he's just not himself without his morning coffee, get him a dog or lion decorated mug. 
Maybe he has his own bar setup at home, then a nice set of gold straws would be an original choice. 
Or if he likes to take the bar to-go (responsibly of course), then we've got a really cool gold Art Deco flask you might pick up. 
And finally, if he's all about the planet too, invest in a set of Alt-Linens. You buy a 6-pack, use those instead of paper towels, wash them until they literally fall apart, mail them back to the company, and they will replace them for free! For life! 
2. For the younger men in your life- Luckily, much of what's listed above will work for those tween and teen guys you love, from sons to nephews to daughters' boyfriends (if you actually approve of him), including everything under specialty food items and outdoor-related gifts, especially the Aviator Nation clothes. 
Plus, Pura Vida jewelry is quite popular with this subgroup, especially the unadorned string bracelets, and many donate to specific causes such as saving the coral reefs or suicide prevention. 
3. For the youngest "men" in your life- And for these young men who are well below the age of tween, get him a pop-it. He'll definitely thank you (though you may not thank me- ha). These fidget toys come in a plethora of different colored animals like the blue whale, a horse, or a dog; we have baby Yoda in rainbow or red, white, and blue; and there are even X-mas themed selections including Santa's hat, mittens, or head.
4. For the youngest ladies in your life- On the flip side, what about your daughters, nieces, and grandbaby girls? We have an entire corner devoted to them and all things pink, glittery, rainbow, and unicorns.
There are bars of literal unicorn magic soap (just tell her if she bathes every night really well, maybe she'll turn into one), not to mention unicorn mugs, figurines, and pop-it purses!
If she's an ocean as opposed to a land girl, get her a sweet mermaid jewelry box.
For school, we have girl power journals she can write all her secrets in, pencil cases that match for a set, Pura Vida backpacks to cart around all her unicorn and mermaid goodies, and glitter-filled bags, laptop cases, umbrellas, and pouches. 
The Pura Vida line of jewelry is a great way to teach her to take care of such things before you move her up to more expensive pieces. 
And teleties will help keep her hair pulled back, while smiley face necklaces, bracelets, star necklaces, and butterfly necklaces have just the right amount of whimsy combined with dressiness to let her wear on special occasions.
5. For the younger ladies in your life- As for maybe THE hardest to shop for group- tween and teen girls- I've still got a few smart suggestions. For starters, you could play it safe with a giftcard, setting a limit for her but also letting her assert her independence by choosing her own clothes, accessories, and gifts. 
But if you'd like to put in a little more thought and effort, chancing things a bit more but still getting a gift receipt just in case for store credit, from head to toe we have:
Smiley face trucker hats

Red plaid and glittery gold headbands

Scrunchies in velvet and satin

Teleties in every color of the rainbow

Heatless hair rollers

Towel scrunchies

Pura Vida earrings in silver and rose gold

Statement earrings by brands such as Purpose or Mata Traders

Gourmet hot chocolate and marshmallows

Pura Vida necklaces in gold, silver, and rose gold, with and without semi-precious stones

Butterfly, star, heart, smiley face, and other teen-approved necklaces in a variety of brands, mainly in gold

For Love and Lemons crop tops 

And other crops like a black tie dye or bright yellow

High/low crop tops like our soft pink number

Smiley tees and baggy sweaters

Jean jackets

Fuzzy, furry jackets and shackets

Sparkly short holiday dresses 

Leather mini skirts

Tennis skirts

Lots

of loungewear by Spiritual Gangster and Aviator Nation

Pura Vida backpacks
Backpack purses
Furry purses
Furry clutches
Shiraleah shoulder bags
Journals
Pura Vida bracelets in just string, with charms, for causes, featuring specific animals, with semi-precious stones, and anklets in gold, silver, and rose gold
Smiley face, heart, and star bracelets
Rings from size 5 to 9 in Pura Vida in rose gold and silver, with and without stones, even for her toes
Butterfly rings
Pura Vida matching necklace, bracelet, earring, and ring sets such as the mermaid quartz
Bath accessories like scrubs, body wash, and bath bombs
And smiley face slippers
Whew! Surely, something on that lengthy list will tickle her fancy. And guys, I strongly urge you to seek help buying for this group from an older female in her life- no shame in asking for a second opinion (or a first one for that matter). 
Now that covers everyone in your life except for you, ladies, so tune in next time and the time after that for what the magic holiday elves should bring you this year (and it certainly couldn't hurt to forward the next 2 blog posts to that special man in your life to throw him a life preserver of helpful advice).
Until then…