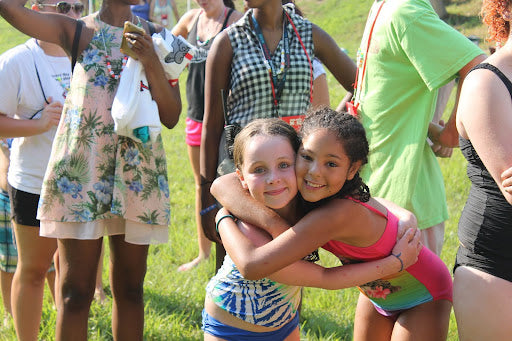 Blog #4 Spotlight on Socially Conscious Brands
Blog #4
Spotlight on Socially Conscious Brands
Welcome back y'all! We're delighted you're sticking with us down the road to beauty and fashion remedies. For the second half of this week, we wanted to take a moment to spotlight one of the socially conscious brands we partner with at Remedy Road, because our mission is not just to help you look and feel your best self, but to do so while supporting companies that are busy remedying the world's most pressing problems. So this week, we thought we'd take a look at Project Social T. 
Founded in LA in 2011, they've become the go-to place for the softest, most stay-in-bed-all-day-and-binge-Netflix tees and sweatshirts on the market. They've since expanded to include whole collections such as the "Little Black Everything" because who says that has to be limited to just dresses (linked below). 
https://www.projectsocialt.com/collections/little-black-everything 
Or the "cozy" corner you can see linked here, perfect for those cold, cold January evenings and early mornings we're moving inexorably towards. 
https://www.projectsocialt.com/collections/cozy 
They originally began with the mission of creating the perfect tee (and if you've ever touched anything from this company, you know they succeeded), but they've grown, focusing on style, durability, quality, and simplicity too. 
From initial design all the way over to production and finished product, everything is "home-grown" right there in LA. And the most impressive thing about Project Social T, our reason for carrying them, is how they connect "compassion" and "consumerism" by donating profits to a variety of nationwide charities in their "Our Projects" program.
Each quarter of the year, they select one extraordinary charity, getting to know them, their volunteers, their goals, and donating $5,000 to help them continue their crucial work. But they also strive to create awareness as well about the charities' causes and efforts, for example- The Grace Rose Foundation and Kids Need MoRE. 
TGRF was founded by Leah Bauer and her daughter Grace Rose when she was sixteen, and it's a nonprofit that supports Cystic Fibrosis research and mental wellness for those diagnosed with it such as Grace herself. They even host an annual fashion fundraiser which the stars of the Netflix show Lucifer, among others, attended in 2019.
(courtesy of Just Jared)
KNM is a nonprofit which works with children, young adults, and families struggling with cancer and other life-threatening illnesses. Among other things, they run one of the only camps in existence for children diagnosed with cancer and their siblings because those kids need normal, fun, and adventurous childhood experiences just like anyone else. The MoRE stands for Motivational Recovery Environments. 
(courtesy of https://kidsneedmore.org/) 
So anytime you purchase a Project Social T product, you could be benefitting anyone from an everyday family dropping off their child at camp with kids going through the same hardships they are, to nonprofits working with redirecting youth offenders or re-empowering victims of violence. 
We love charity awareness here at Remedy Road, so if any of you have one you'd like us to feature here, just hit us up with the name in the comments below.