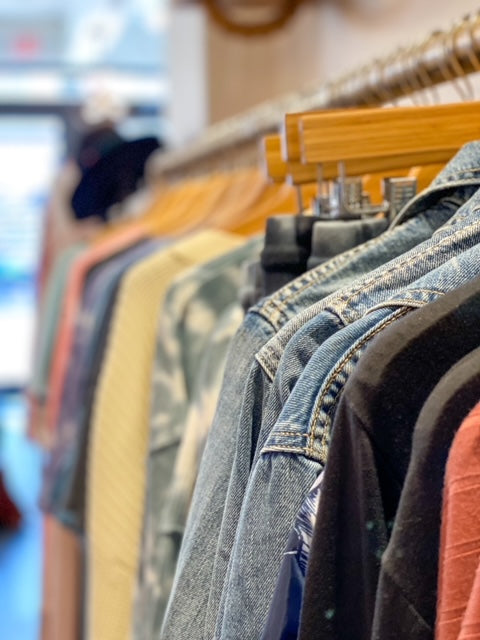 Beauty Remedies-Fashion Road
Beauty Remedies- Fashion Road is the brainchild of Lisa V, Gabby M, and Bea Remedy, three of the beauties who work at Remedy Road in downtown Bentonville, AR (they might not call themselves beautiful, but each would the other two).
Lisa is the rock upon which Remedy Road was built, a sweet blonde who loves macaroons, coffee, attending her kiddos' activities, God, animals, and her family (not necessarily in that order). A superhero do-gooder who works in the medical field by day, she was called to create the boutique and this blog along with it to encourage people not just to love beauty, fashion, and shopping (although shopping is definitely a reason to get out of bed in the morning), but most importantly, with primarily socially conscious brands in mind, in addition to those that are women-owned and others that have giving back at heart.  
Gabby is the jack-of-all-trades with the gorgeous brunette locks who keeps everything running smoothly down the tracks (otherwise, Bea might derail things accidentally). From researching brands to social media guru, from photography to scheduler, she does it all. A patient and chill Taurus from NWA by way of Texas, she always perseveres. Family is very important to her, and she's a history buff to boot. 
And last but not least, there's Bea with the pixie cut, the newest member of the team. As a former English and Creative Writing major and teacher, she's thrilled to be back in fashion, with an opportunity to showcase her writing talents. She has lived in NWA for the past thirteen years with her giant ginger husband, beautiful blonde pre-med daughter, and menagerie of pets; hates long walks on the beach (hello fellow night owls and mountain lovers); and passionately devours all things horror. 
Welcome fellow fashion lovers, beauty mavens, shopaholics, and socially conscious humans!!