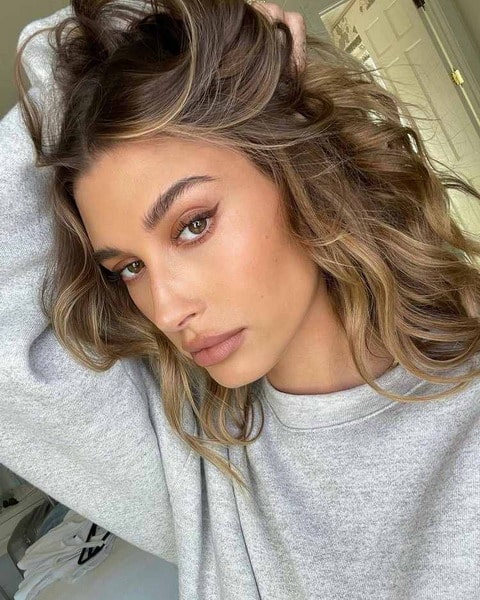 Blog #15- Exciting New Trending Colors for Your 2022 Locks
Blog #15-
Exciting New Trending Colors for Your 2022 Locks
We can braid it, stripe it with delicate tinsel, or let its natural curl run wild and free. We can add a balayage, accent it with peekaboo purple, or allow the silver of age to shine through. We can go cinnamon red, winter white blonde, or or even light brown with coral highlights. We flip it coquettishly, slather it in masks for better health and gloss, curl it, straighten it, crimp it, you name it. We even have whole musical movies about it (I'm looking at you Hairspray and Rock of Ages). Ah, hair, glorious hair.
Women especially use it as one of our primary forms of self-expression and identity. Want to be fun and flirty? Go blonde. Fiery and passionate? Go ginger. A sexy and sultry bad girl? Go brunette. And maybe the best thing of all is every year, we get a brand new slew of fresh ideas for what to do with our beloved locks.
While 2020 was obviously the year of low or even no-maintenance, 2021 started a trend back towards "normal," like a cautious groundhog sticking its head out of its burrow hesitantly, but for 2022, stylists are predicting bigger and bolder in addition to a much, much wider range of fads, something for everyone as opposed to one size fits all. So below, we here at Remedy Road have gathered together all the most important info and prevalent trends as predicted by Vogue, Glamour, In Style, and top stylists from all across the country. 
First, let's dive into color.
The Wonderful World of Blondes:
The overall notes in terms of what's going to be shaking and happening in the world of blondes for this new year (in other words our Cinderellas, Sleeping Beauties, and Elsas) are twofold. First, most seem to be trending lighter, and second, we're seeing a much greater variety of blondes all on the same head, so fewer simple box colors and instead the multiest of multidimensionals. For example, 
1. Expensive White- recommended primarily for those with lighter natural hair colors because it's such an intense process to achieve the look, think old Hollywood for this one- the late great Marilyn Monroe or more recently, Anya Taylor-Joy. It will definitely make you stand out from the crowd, and though it's one shade all over, it's still high maintenance in that it's a double processed look or high lift, so probably not something you should be trying at home if you want to keep your locks happy and healthy. 
2. Silver and Gold Champagne- this one is a color that combines the beauty of warm and cool shades, starting with a cool blonde and adding in warm accents. Just ask the stylist for translucent pearl and silver toners on your already existing blonde to change it up into something new, especially if you're already in the ash blonde category. For a visual, imagine Taylor Swift who has probably tried every iteration of blonde there is out there over the years. 

3. Hippie Blonde- potentially very low-maintenance if you're already a blonde, this shade combines natural roots with baby blonde faded in throughout, and just twice a year, you can do a natural blonde color melt with your hairdresser. However, you can certainly tackle this one if you're naturally a darker hue, it just means more upkeep on the roots. Simply channel your inner fun-girl Cameron Diaz. 
4. Buttercream- if you're an existing blonde and want to go lighter but not the Monroe white above, try this hue. It's baby blonde with added warmth, and how hot and buttery you should go will all depend on your eye, skin, and lip coloring. That added warmth is what's tough to pull off if you're not a blonde by birth without skewing over into something else, like brassy for example. Just picture Reese Witherspoon (aka Elle Woods) in her pinkest and glitteriest role ever. 

5. Sandy Beach- take not ash, not gold, but both, combined with highlights and midlights to create a multidimensional mix of warm sandy and cooler beige tones that will vibe like Florida, the Caribbean, and Ibiza all year long, no matter how cold it gets in the northern climes. Simply dig through the sandcastle and connect with your Kylie Jenner blonde spirit animal. 
6. Blonde Balayage- since high maintenance is back, so is this, and it's a wonderful way to work your way slowly between blonde and brunette or even a little bit of both- just straddle the line if you don't want to choose. Check out singer-songwriter Izzy Bizu's curls for inspiration. 

Beauty and the Beast Brunettes:
On the other side of the board, we have the Belles, Snow Whites, Jasmines, Mulans, and Tianas of the world, and in the land of brunette, this year will be all about an incredibly wide range of browns- the differences between each are super subtle. That and gloss gloss gloss. Like, 
1. Expensive Brown- this one is all about giving the darker shades more energy, detail, and depth, so once again, out with the at-home box colors and in with the trips to the salon. You'll look good and therefore feel good, not to mention like two hundred bucks (possibly more depending on how long your locks are). We have stylists for a reason and that's because they can work hair magic that the rest of us mere mortals can only dream of, so think of this one like brush strokes in a Van Gogh painting- no two strands would be exactly alike- and channel your inner celebs such as Gigi Hadid and Hailey Bieber here. 
2. Hazelnut- this one is actually a little less maintenance and takes its inspiration directly from the nature it's named after. You start with a hazelnut shade and then play in some golden brown and deeper ashy browns as well to achieve the kinds of striations you might see in a tree truck. Find your inner queen for this one and be like Kate Middleton. 

3. Caramel- and here's where the "subtle" I mentioned above comes into play. Caramel means adding warmth to typically a medium brown but without veering off into red territory. If you're a natural Belle of Disney fame, ask your stylist for midlights one or two levels lighter than your normal in addition to some well-placed ribbons of neutral-warm highlights. This is a shade Jessica Alba's been wowing us with since Never Been Kissed. 
4. Amber-the trick to this one is a brown base with faded highlights from the summer (or new highlights hand-painted around your face and throughout the crown), which your hairdresser can add a warm, blushy gloss to, again without skewing over into the land of ginger. Our very own Pretty Woman, Miss Julia Roberts is the best inspiration on this hue. 

5. Deep Dimension- basically, this one is a rainbow of browns which can even be added to black, shade on shade dimension which gives hair depth and variety. For the upkeep, try a hair mask in ash brown to prevent brassiness from bleeding through. You never know- you might even win your very own Spiderman just like Zendaya in the process as this is a shade she excels at. 
6. Glossy Espresso- perfect for winter, this hue is a one-color-all-over look that's achieved by layering different glosses to create a deep brown sans red, old highlights, or brassiness that might be left over from the warmer months. It can make a really dramatic statement by enhancing your eye color and skin tone. Just ask Anne Hathaway who might not be a Disney princess but is a princess of Genovia and Julie Andrews' heart. 
7. Midnight Brown- this one is ALMOST over into the land of Snow White and other black-haired beauties, and in fact, most guys (and girls who haven't experimented much with their hues over the years) might just chalk it up to black and move on, but there is a subtle difference between the two when the light hits it, a fine line that sexy vixen Megan Fox has crossed many times over the years. 
8. Black Diamonds-black is often considered a power color as it oozes charisma and glamour. The key is keeping it shiny and healthy. Ask your hairdresser for an inky black plus a gloss, and it will make your skin look fabulous in the end, achieving what's lovingly called the Snow White effect for those of you, like me, who are on the paler side of things. But it can also bring out rich tones on darker skin, so it works well for anyone. Just ask Lana Condor and all the boys she has ever loved on Netflix.  

9. Brown Balayage- keep your hair natural looking by embracing this as opposed to something more drastic. You'll look sun-kissed even in the dead of winter like Beyonce. 
Now that gets the larger portion of the hair population covered for us, but what about those elusive gingers, accents, and
really
out there color choices? Tune in next time to finish our walk through the wonderful world of hair color in 2022!