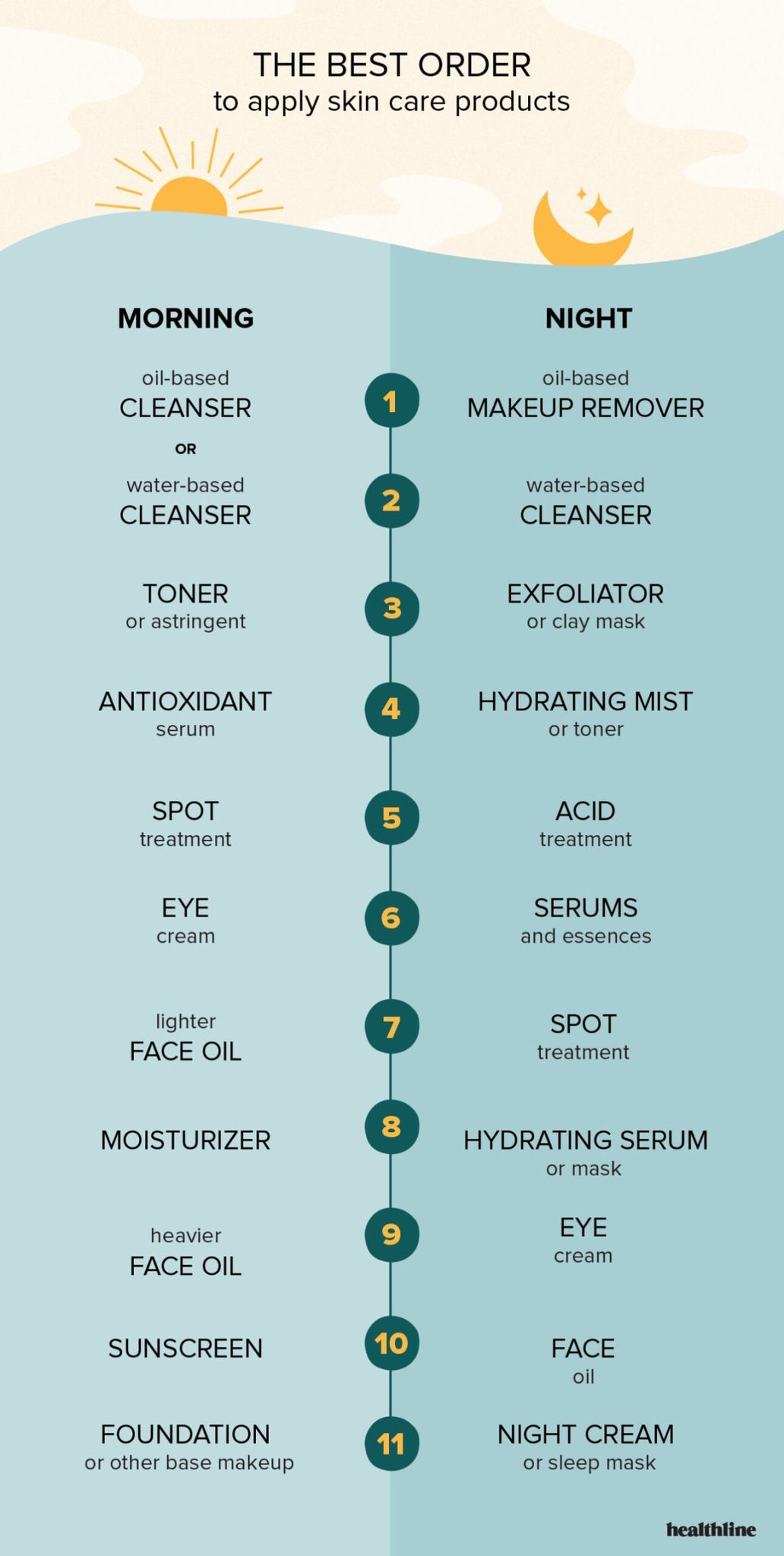 Blog #21- Skin Care from Alpha Hydroxy Acids to Zits (or A to Z)
Blog #21-
Skin Care from Alpha Hydroxy Acids to Zits (or A to Z)
Picture this: two very fashionable teen girls washing a third girl's hair (a very grungy third girl) which is long, stringy, and coated in leftover dye; blending makeup on her cheeks while she sits squirming in a chair, her head covered in rollers and at least on soda can; attempting to attack her eyes with an eyeliner pencil; and finally cutting off the bottom half of of the trendy shirt they've dressed her in to make it even trendier. 
Or this: one classy girl pondering the lank lengths on a nerdy girl's head (we know she's "nerdy" because she's wearing glasses), and her even nerdier outfit while powdering her nose, asking if she trusts her, really trusts her. The result? What seems like hours later because the sun has set, a skinny waif in adorable strappy red heels and matching bodycon dress slowly and carefully descends a staircase sporting a beautiful new bob-like do and sans glasses.
Or this: a bushy-haired and even bushier-eyebrowed young girl (in glasses again), painfully awkward, when a veritable squad of stylists descend on her like a pack of hungry wolves, very chic wolves. A brush actually breaks in half in her wild mane; they attack her eyebrows with gusto over and over again, trying to turn one into two; and she gets a mani/pedi, a facial, and who knows what else before a final spin of the chair reveals a dazzling princess. 
I'm referring to the makeover montages that are so popular in movies, especially rom-coms, specifically Clueless, She's All That, and The Princess Diaries.
But real life isn't quite that simple, is it, ladies? We can't just have a totally untrained teen chop off half our hair, get a facial that only consists of cucumbers and what looks like Noxzema, and take scissors to a trendy shirt to feel ready to face the world on a daily basis. Most of our time dedicated to beauty routines is much more time-consuming, complicated, and complex (not to mention that I don't know about the rest of you, but I'm still waiting for the pop song soundtrack to start magically playing in the background while I pluck, shave, and whatnot every morning). Skin care routines especially do or should involve more. 
So for the next few blog posts, we'll be looking at skin care basics in addition to how our routine should change with the seasons, both the weather-related ones and the age-related ones for optimal health and beauty (sadly, I don't know how to set the posts to our very own movie/music montage). 
First up: A is for Basics 
Now, no matter what you do, you should always start with a visit to the dermatologist if at all possible. But there are also plenty of things that we can learn and apply all on our own. Skin will be resilient if you know your own well and treat it accordingly, and although most assume it's a difficult task, armed with the correct knowledge, it's really quite simple. 
First, B is for determining your skin type: dry, oily, or combination. If after 30 minutes of cleansing, your skin appears shiny all over, then you likely have oily skin. If on the other hand it feels tight or looks flaky, then you're probably dealing with dry skin. If the shine only appears in your T-zone (forehead, nose, chin), then you have combination skin. And if you have normal skin that feels comfortable and hydrated all day, then you're that woman we all love to admire and hate a little as well. Why is this an important step in the skin care process? Because it will help determine what products you should be using. And that means carefully researching brands and products before you purchase, before you even step foot inside a physical store (or put fingers to keys in an online purchase). I prefer to use a combination of Total Beauty and The Dermatology Review to get a layperson's point of view alongside a more professional one, in addition to PETA's website to make sure my purchases are cruelty-free. 
What then should we be buying? The answer is sixfold.
C is for Cleanser-

to put it simply, a cleanser washes away the makeup, dirt, sweat, etc. NEVER scrub but DO use warm water as opposed to hot or even cold. 
If you have dry skin, then go for a cleanser that is alcohol and fragrance-free. 
If you have oily skin, then choose an oil-free option.
(courtesy of Cruelty Free Kitty)

D is for Toner-
the next step smoothes, softens, and calms your skin, also replenishing and restoring important nutrients. Plus, a good toner can diminish redness and dry patches before we even reach step three.
For oily skin, look for ingredients like witch hazel, tea tree oil, glycolic acid, and clay which can remove excess oil, impurities, and residues. 
But for dry skin, look at products that contain moisturizing humectant and hydrating ingredients such as hyaluronic acid, aloe vera, glycerin, or rosewater. 
(courtesy of Dermstore)
E is for Moisturizer-

the name says it all (this one has

a lot

to do with keeping us looking young, ladies). For the best results, apply your moisturizer while your skin is still slightly damp to lock in moisture.
If you have oily skin, then make sure you go for something light like an oil-free gel.
Whereas if you're dealing with dry skin, you need a mixture of emollients like ceramides in order to repair the skin barrier and humectants such as glycerin and hyaluronic acid (this stuff pops up everywhere!) to draw in moisture. 
(courtesy of Harper's Bazaar)
F is for Sunscreen-

no matter what time of year it is, no matter where you are in the world, sunscreen is a key step. Never choose a sunscreen under SPF 30. When you're directly exposed to sunlight, reapply this product every two hours. And it doesn't hurt to double up, using multiple products that contain SPF (like a sunscreen and a CC cream). Make sure your product protects against both UVA

and

UVB rays because failure to hit any of these minimum requirements causes wrinkles, loss of firmness in the skin, uneven tone, and premature aging. The more important concern here is choosing an SPF appropriate to how dark or fair your natural skin tone is, how easily you burn (as opposed to focusing more on oily, dry, or combo skin). The AAD website (American Academy of Dermatology) is a great resource for this, and they suggest being on the lookout for the key phrases "broad spectrum," "water resistant," and/or "very water resistant."                           
                                                                              (courtesy of Living My Veg Life)                                                                                   
G is for Exfoliant-

unlike the previous steps, exfoliating shouldn't be a daily practice, just weekly, twice per week max. Whatever day of the week you choose to work this into your routine, perform this step in between cleansing and moisturizing. Apply the product

gently

in small circles for about 30 seconds and then rinse off with lukewarm water. 
What should you choose? Chemical exfoliants are actually much better for skin health than scrubs. 
For dry skin, opt for glycolic or lactic acid, something that focuses on hydration and brightening dull skin.
However for oily skin, choose salicylic acid because it's oil-soluble and penetrates deep inside your pores to remove trapped oil and dirt.                                              
(courtesy of Healthline)
And H is for Serum- and last but not least is another step that doesn't necessarily need to take place daily, just occasionally each week. A good serum can improve firmness, heal skin, calm redness, and improve texture. This is because they contain super-concentrated amounts of active ingredients, and those vary based on what type of serum you're looking for to combat your particular skin concern. For example, vitamin C targets scarring and hyperpigmentation, retinol works to repair fine lines and wrinkles, and hyaluronic acid fights dryness and dehydration. So search for the correct product via those guiding principles- ask yourself, "What are my most pressing skin issues?"                                                                                                       
(courtesy of PETA)
Basically, I is for your morning care focusing on preventing and protecting.
Whereas your nightly routine should target cleansing and repairing.
However, you should only cleanse at night. In the mornings, simply rinse your face with warm water before moisturizing and SPFing. 
Although anytime you work out or sweat, be sure you cleanse. 
Now with those basics under our belts, what's next? Determining how we should change up that routine based on weather and climate-related concerns, which is what's coming up next, so stay tuned. Bea out!