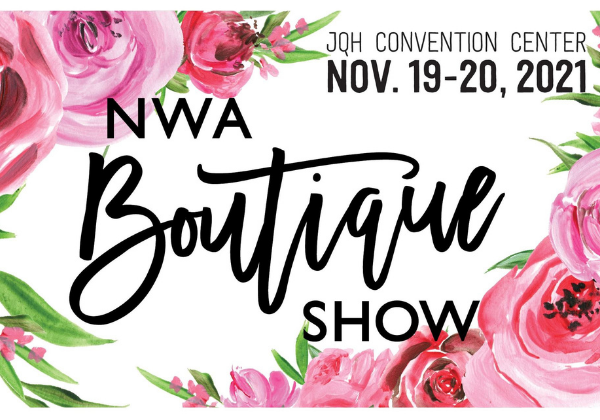 Blog #7- NWA Boutique Show
Blog #7- NWA Boutique Show
We interrupt your regularly scheduled blogs about what to wear this season to take a moment and talk to you about a local upcoming event….
Contrary to popular belief, it's not about picking up guys (or girls). It's not about drinking so many cocktails that things end up looking like the worst Girls Gone Wild video ever. And the spouse, kids, pets, house, etc. will not burn down in your absence. I promise. 
What am I talking about, ladies? A girls weekend of course! When two or more women spend time away from home together, free from to-do lists and responsibilities, recharging, relaxing, and rejuvenating. 
Honestly, all joking aside, we need these every now and then. Daily stress can make life predictable, boring, wearing, and exhausting. It can manifest emotionally as depression, but also physically like high blood pressure. And studies such as the one done in 2007 at the University of Manchester tell us that "female friendships are a means to express ourselves and form our identity," but these friendships need to be nurtured- hence the girls weekend. 
And what better way to spend that girls getaway than at the 15th annual NWA Boutique Show which is hurtling towards us on November 19th and 20th. 
What is it?
It's an event held each autumn in Northwest Arkansas where you can shop over 150 different boutiques all under one roof, including apparel, home decor, furniture, children's products, gourmet food, gift ideas, and that's just the tip of the Caribbean vacation-sized iceberg. 
When and where?
Friday November 19th from 9:00 a.m. to 9:00 p.m.
And Saturday November 20th from 9:00 a.m. to 6:00 p.m. 
At the Rogers Convention Center (Embassy Suites).
Heck yeah- sign me up, but how?
VIP shopping is an affordable 15$ at the door or online.
Girls Night Out is a tiny 10$ at the door or online.
And General Admission is a microscopic 5$ at the door or online.
What's it like?
This is Roger's 15th year hosting this super fun and yummy event, and while it will be Bea's first time (although she's very excited after perusing their latest Instagram post full of pictures with pink, polka dots, girly colored Christmas trees, unique jewelry, and excellent outfits), Lisa, Gabby, and Miss Lauren are old hands at this. 
Our fearless leader had this to say about it: "It's really the perfect event to put you in the Christmas spirit!! Great for marking off your Christmas list with all the different and unique vendors!"
And her trusty general this: "The boutique show is the best place to not only check off on your Christmas shopping but to see the many vendors and local small businesses! I love going to the boutique show because not only do I get to meet so many different people but I get to see how creative everyone is. It's always so fun to go and it really gets you into the season of giving!"
And Miss Lauren chimed in with: "I love working at the boutique show because it is so fun to see all the different booths and familiar faces. The boutique show also reminds me of Christmas time which is another reason I love it."
I mean, really- what's not to absolutely love- no, scratch that- absolutely adore about VIP first dibs; freebies from Big Orange, Loreal, P & G, Dove Chocolate, and T-Mobile; concessions; fun tunes; door prizes from Local Lime; a Picture Perfect NWA free photo booth; AND a portion of the proceeds going to the Junior Civic League? 
We'll be there with bells on, representing our woman-powered and socially conscious brands from Remedy Road. But so will MANY others. There are boutiques like us (Blue Moon and Beautiful Lives). Food, food, and more food- Kyya Chocolate to Bliss Cupcakes, Fulmer Candy Company to Hill City Popcorn, and Nothing Bundt Cake (I love a good pun). And specialty stores like The Babe Co. of Fayetteville, Winnie Waggles (for your fur babies at home) of Bentonville, Milk and Sugar Bath Co. of Springdale, Arkansocks of Little Rock (I love a good portmanteau too), Eden's Flower Truck and Botanicals of Fayetteville, Semi-Charmed Wife (I love a good Third Eye Blind song reference) who make jewelry from vintage buttons, and Carpe Librum of Louisiana who carry book-related swag (yay!). 
So the only question left is
how
are we going to survive the wait from now until the weekend and how many of our girlfriends can we fit into one car? See you there!!