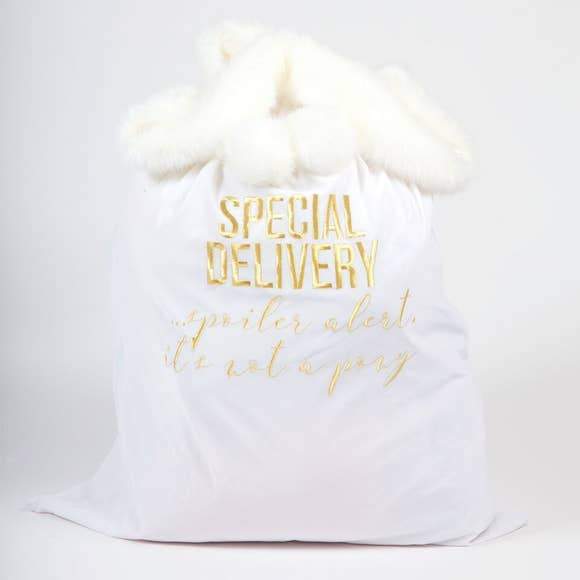 Blog #12- Gift-Giving Guide to Shopping for Her
Blog #12-
Gift-Giving Guide to Shopping for Her
Okay guys out there- this one's for you. How many times have you bemoaned the fact that we women are SO hard to shop for? Whether it's your wife, girlfriend, best friend, boss, coworker, mother, grandmother, daughter, or granddaughter? Probably loudly? Often? And to absolutely anyone who will listen? Even we harried shopkeepers at Christmas time? 
Well, we listened. So this blog and the next are designed to help solve the eternal question of "What should I buy her this X-mas?" (although obviously, ladies, read on for suggestions on what to buy the other women in your life or forward this to the men in your life if you're feeling charitable and full of holiday spirit). 
What to buy a woman all depends on who she is, what groups and categories she fits into, hence the way the list is set up below. So up first is:
1. The fun girl who loves constant change- Yes guys, some of us definitely need more than one purse. Maybe more than a dozen. Possibly more than a googolplex. So this is often a fun and safe bet for the woman who embraces change.
There are backpack purses, colorful Shiraleah shoulder bags, large furry purses, tiny furry purses, sparkly and clear ones, puffy shoulder bags, furry clutches, and even glitter-filled totes. 
Think about what she'll use it for- every day or a special night out. Look at the colors in her closet to help us help you settle on a hue. And peruse her already existing collection of bags, so you don't end up with something that's too similar. 
2. The girl who likes to invest in just one good thing- On the flip side, some girls prefer to pick out just one multi-purpose, more expensive, quality, and versatile bag that she can stick with year-round. For her, I give you the ABLE bag first and foremost. Made of leather, they age beautifully, and you can feel good about the purchase because they "believe that the end to generational poverty will happen when people are ABLE to provide for themselves." This is why they "focus on creating sustainable job opportunities for women in Ethiopia, Mexico, and Nashville."
However, JOYN bags are also an excellent choice and a more vegan alternative with a "vision to be a conduit for opportunities in underserved communities," and they bring their "handmade products to people across the world- JOYNing them to markets and opportunities with fairness, equality, and justice." 
In these brands and more, we offer backpacks, hobo bags, totes with short straps, longer crossbody bags, bucket purses, shoulder bags, and overnighters in brown, black, gray, and blue, lighter and darker options, and combinations of those. 
To figure out which would be best, look at her existing shoes, jackets, and purses- does she favor black or brown? Look at her hair color, eye color, and skin tone- is she a warm, a cool, or a neutral? Does she prefer her everyday use purses to be smaller and more compact or bigger and bottomless? You could even purchase the overnight bag, and use that to tell her you're taking her on a special holiday getaway. 
3. The girly girl- Even in a state like Arkansas, we still have our fair share of girly girls (or outdoorsy girls who still love to get a bit glammed up now and then), so if your special lady fits this bill, then let us help you pick out a fun and flirty or sleek and sophisticated dress, matching jewelry, and a purse to complement the new outfit. We'll dive into jewelry in A LOT more depth in the next blog, but first we have to choose the main course for her.
Be prepared to tell us her height and weight, and a few candid shots of her on your phone would help out enormously. Check out her closet before you head to the shop, so you can give us details about her favorite colors, the ones she looks best in, styles she favors, and other dresses she owns (you might even shoot a quick video of her closet to give us even more info to work with). If you're still concerned we won't get it just right, text her best friend for a few suggestions. 
We have a range of standard little black dresses, and you can never go wrong there, in addition to sparkly gold, silver, and blue/green strappy numbers; a sleek and silky green dress; a sophisticated champagne colored wrap dress; and a pink sequined number. Once that is chosen, we can help you coordinate the accessories, and you might use a gift like this as a segue to another- taking her out for a special holiday date. 
4. The outdoorsy girl- On the other hand, if the girl who tolerates you in her life prefers hiking, camping, fishing, or four-wheeler riding, then consider more outdoor-related gift ideas. 
There's the portable bonfire you can even use at home which is a pretty novel idea. A camp mug will keep her caffeinated on overnight trips out. We have a range of different colored but still neutral and practical beanies to keep her head toasty and warm for winter expeditions. Aviator Nation offers many ridiculously soft tees, crewneck sweatshirts, and hoodies, some that are more surf-related and others that are more reminiscent of the forests around us here in Arkansas. Pura Vida's jewelry line not only features nature in their products, such as the narwhal bracelet, but they also donate a portion of the proceeds to various wildlife and outdoor causes. If she really loves the cold weather like I do, we have ski sweatshirts too. And you can even bring a bit of the outdoors into your home with nature-scented candles by Little Bison. Many of these gifts would also be a great way to tell her you're giving her a trip that's right up her alley (trail? beach?) for the holidays. 
5. The party girl- If your wife, fiance, or girlfriend is always going going going, the stereotypical social butterfly, so Carrie Bradshaw from Sex and the City basically, or she would love to be but rarely has the time between kids, work, school, and life in general, then suggest she take the time over the holidays for a girls night out, and supply her with the dress, purse, and party drink holder that she needs to do it all in style. She'll thank you for it!

6. The stay-at-home-Netflix-and-chill girl- But if she's more of an introvert like me, a homebody, a couch potato, then help her do that in style and, more importantly, comfort as well. 
There are tons of cozy loungewear options like our Cheers sweatshirt and coordinating red bottoms, the Button Me Up Cozy hoodie and joggers in the softest off-white you've ever laid your hands on, our lilac Remedy hoodie and black Talking Distance Cozy pants, the Spiritual Gangster hoodie dress, or Melody sweater in black and white stars with matching bottoms. She'll also need a set of teleties to put her hair up, a pair of uber-soft Spiritual Gangster cozy socks, a pair of Avalon slippers to bathe her tootsies in comfort, a blanket like the Berber Wares Venetian Red + Black Cotton Pom to snuggle under, and a Be Nice or Leave rainbow throw pillow to lay on. 
7. The Christian woman- If church is a vital part of her life and yours together, then consider investing in our hymn tea towels, a unique addition to any home, and with every color of the rainbow (seriously- we have ALL of ROY G BIV covered) and every popular hymn imaginable, even if you don't know how your own kitchen is decorated (no shame in that), just grab one of each and you're sure to get something right. 
Those in-store include Amazing Grace, Be Thou my vision, Blessed assurance, Come Thou font, For the beauty of the earth, Great is Thy faithfulness, In Christ alone, How firm a foundation, My hope is built, Abide with me, Rock of Ages, This is my Father's world, Holy holy holy, All creatures of Our God and King, Go tell it on the mountain, Oh come oh come Emmanuel, Joy to the World, and Leaning on the everlasting arms. But don't stop there- we also have frameable prints and bookmarks, and if she especially loves this time of year, then pick her up some laymen's decor as well, such as the X-mas themed pop its (not just for kids), tea towels, stockings, ornaments, and her very own Santa bag. 
8. The do-gooder- And even if she's not a member of this particular religion but still cares deeply about leaving the world a better place than she found it, we have a veritable smorgasbord of brands that are all about saving the planet in one way or another. ABLE helps women in impoverished areas, the Starfish Project benefits women and girls rescued from sex-trafficking, Bracha and Purpose do the same, DAZE is all about environmentally friendly denim, JOYN aids women in India, Little Bison works with orphans, United by Blue cleans up our oceans, Pura Via saves the rainforests, and Teleties donates to FORCE- Facing Our Risk of Cancer Empowered, and the list goes on. 

9. The home decor guru gal- Does your special lady like what often seems to you to be totally pointless throw blankets? Throw pillows? Throw rugs? And the like? Do the color schemes of the rooms in your house change on a yearly basis? Are there a lot of DIY projects going on monthly? Then perhaps home decorating is her thing. 
The key to nailing the right gift in this category is pictures pictures pictures. The more info you can give us about what the existing decor looks like (at least for now), the better we can direct you to the right gift. 
Take a deep breath because this is a big list too: pillows, blankets, candles by Little Bison and Lafco, poufs, ottomans, lamps, tea sets, mugs, baskets, bowls, wall hangers, chairs, planters, Turkish rugs, other miscellaneous rugs, stools, Amy Eichler paintings, and I'm sure I've left something off. 
10. The goddess in the bath- Or maybe your goddess focuses her attention on one specific room in the house- the most comfortable and relaxing bathroom known to man (and woman). Hint- if she takes more than three long soaks in the tub per week without some sort of medical reasoning, then she's a bath girl. 
There are bath bombs, shower bombs, and tub truffles. Salt scrubs, spa salts, and shower jelly. Whipped bath soap, body butter, and bath salts that come in champagne or wine bottles. I know that probably gives you a headache just thinking about what in the world we use all those things for, but the only pertinent info we'll need to help you here is what scents does she prefer, so take a good long look at the products already in your bathroom to help us out there. And that's just what goes in the tub.
She'll also need candles to set the mood. A soft bath mat to step out on. Cozy slippers to slide her feet into. Towel scrunchies to hold her hair back. A Warmies eye mask to drift off to sleep afterwards. And a satin pillowcase to make her morning hair magically evaporate. 
11. The eternally cold-natured gal- No guys, this one doesn't have anything to do with her personality. If she's constantly asking you to warm up her hands for her, putting her cold nose on your warm cheek, or putting her even colder toes on your even warmer legs, I don't want to halt all the snuggling, but you might get her some gifts in this vein.
From head to toe, we have beanies, head wraps, earmuffs, Warmies that go on your head or eyes or in stuffed animal form, things essential to making hot tea, mugs, hot cocoa and marshmallows, chili mix, scarves, sweatshirts, hoodies, sweaters, cozy coats and jackets, gloves, cozy pants, cozy socks, and soft slippers. Just go for her favorite colors and foods, and you'll be able to keep your own cheeks and legs a little warmer. 
12. The fashion-forward-no-matter-how-cold-it-is lady- But if she scoffs at cold weather, choosing instead to wear whatever she wants, regardless of the sleet outside (although as this is Arkansas, you can just wait half an hour and the weather will change), then get her a fashion-related gift to help keep her in style (just peruse our previous blogs on what everyone's wearing for fall/winter 2021), and when in doubt, ask her mom, grandma, sister, aunt, cousin, bestie, or coworkers. 


Now on our next outing, we'll talk "Silver and gold/ Silver and gold/ Mean so much more when I see/ Silver and gold decorations/ On ev'ry Christmas tree" (meaning get her something silver and gold that she can wear and hide it in plain sight on the X-mas tree because that trick worked exceedingly well one year for my grandfather)- it's our jewelry-buying guide! So until next time….